Your Gifts Help Dogs Like
Harbor!
When Harbor was found, she was fast and fearful so it took some time for our Straydog caregiver to rescue her from her neighborhood. With no microchip and no response to "found dog" notices, Harbor joined the Straydog family where she received love, hope, a quality diet and medical care until she found her new family, The Johnsons.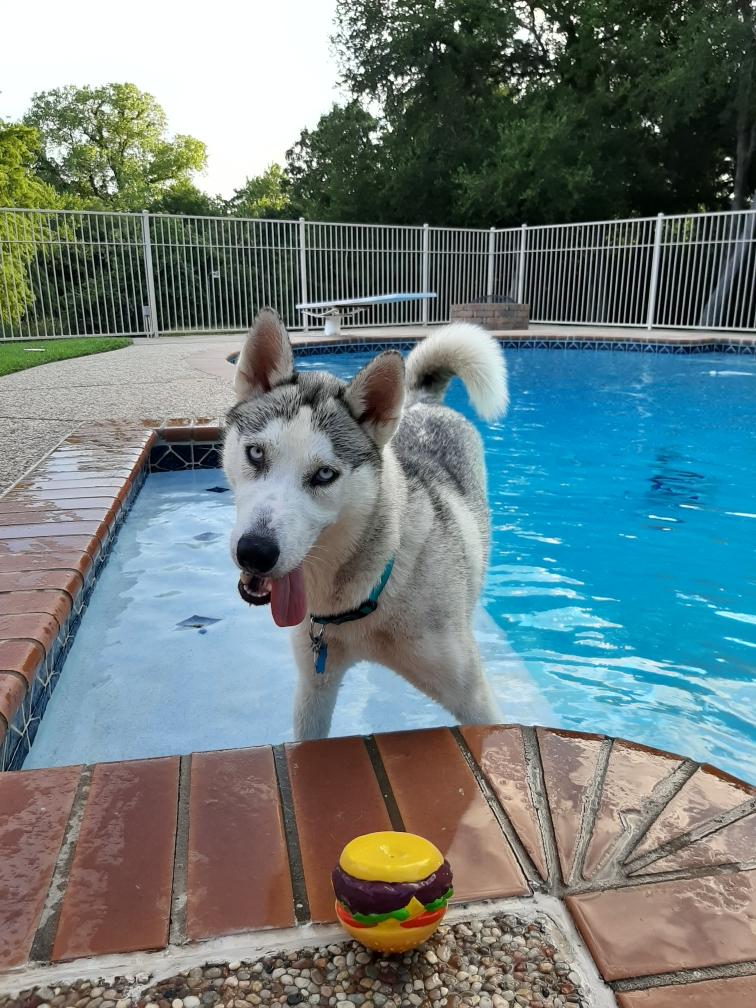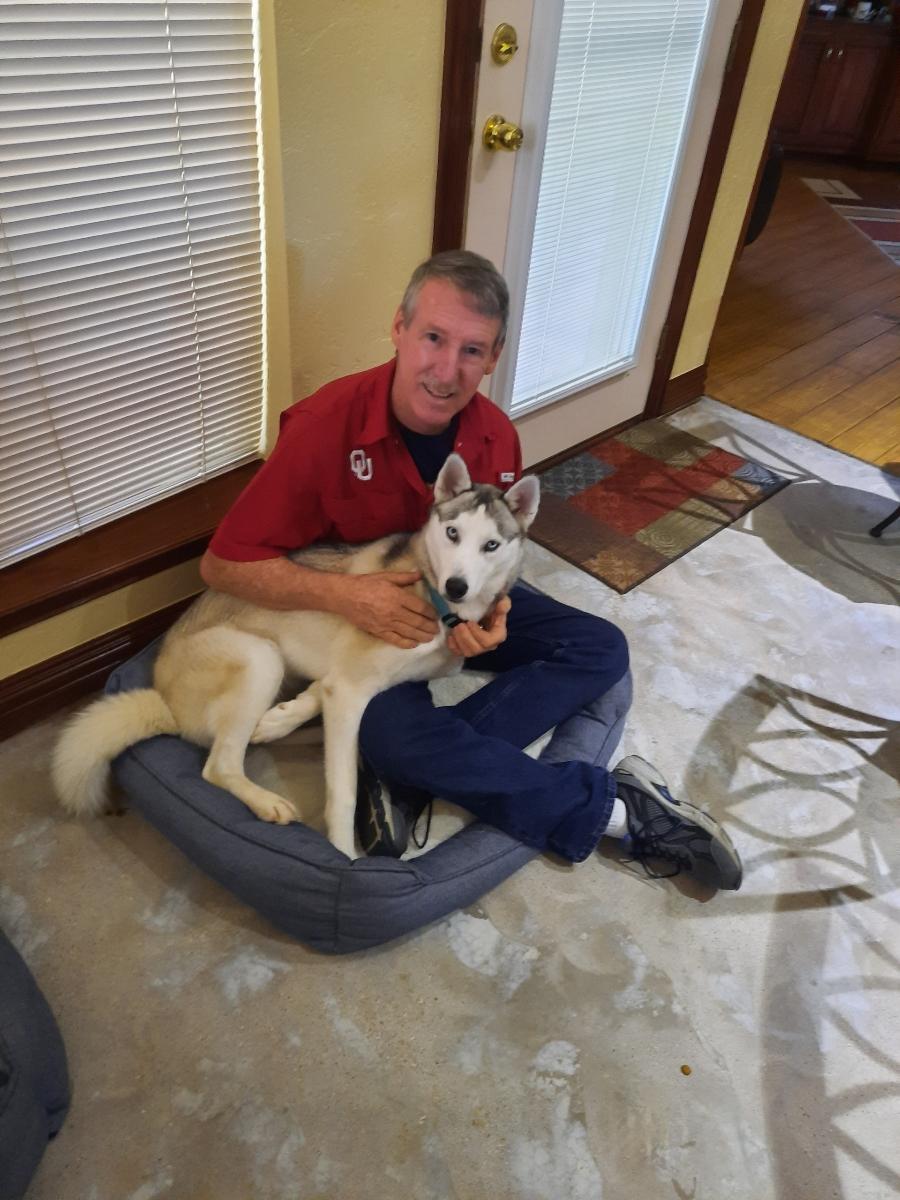 From the Johnson Family:
"I just wanted to let you know the pleasure that Harbor has brought to our family. Every day she gets more and more comfortable with her new surroundings. She is such a loving dog that always wants to be close and is very happy to be on your lap anytime. She often gives a "Harbor hug" where she climbs up on our lap, wraps her paws and head around our neck and gives a great big hug!
Of course, there are lots of kisses that come with those hugs, too! She has found her special toys, favorite sleeping positions and locations and also her favorite place to play – the swimming pool!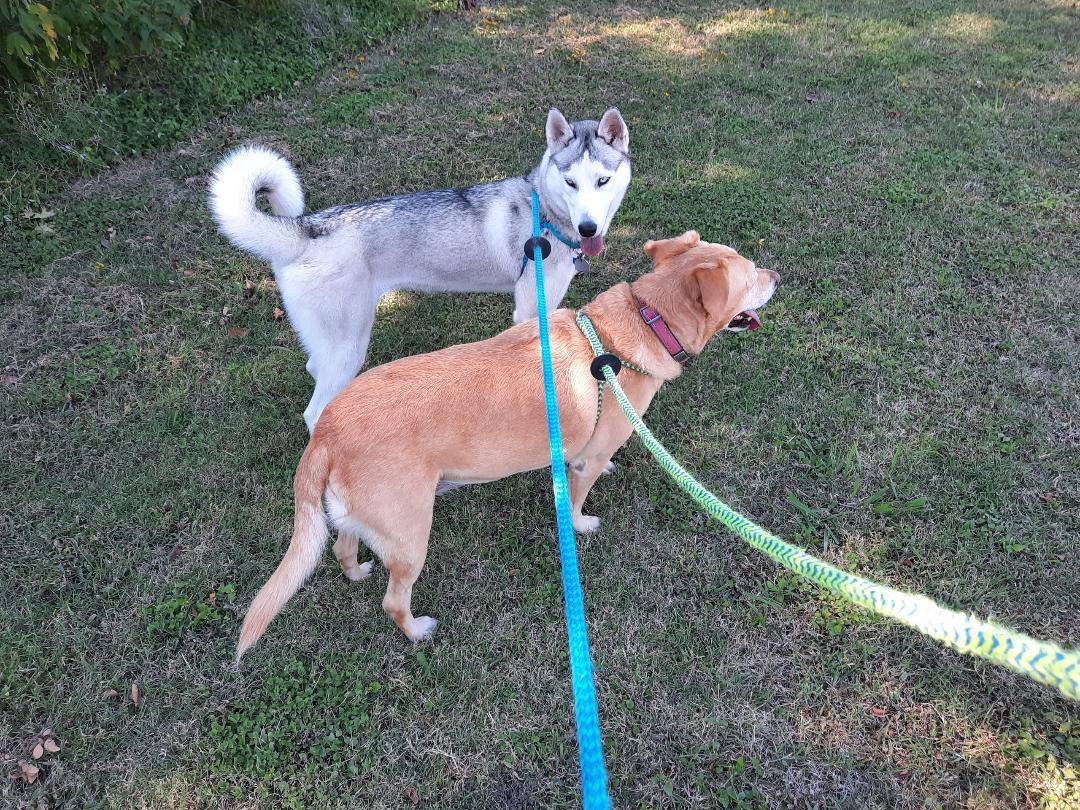 She's also very vocal and loves to howl (we call it talking)! She also loves car rides.
After some time, Harbor adapted well with our other dog Bonnie and they play constantly like best friends. If not going on walks together, you can find them chasing each other, playing rope tug-of-war, rolling on the ground or playing hide-and-seek. However, Harbor forgets to hide her rear end when she hides in the bushes! She's definitely an energetic dog, as most Siberian Huskies are.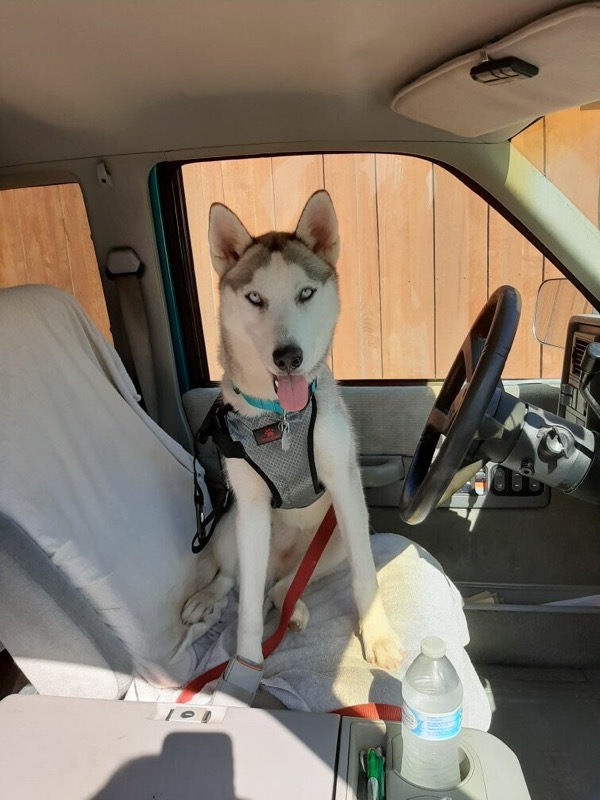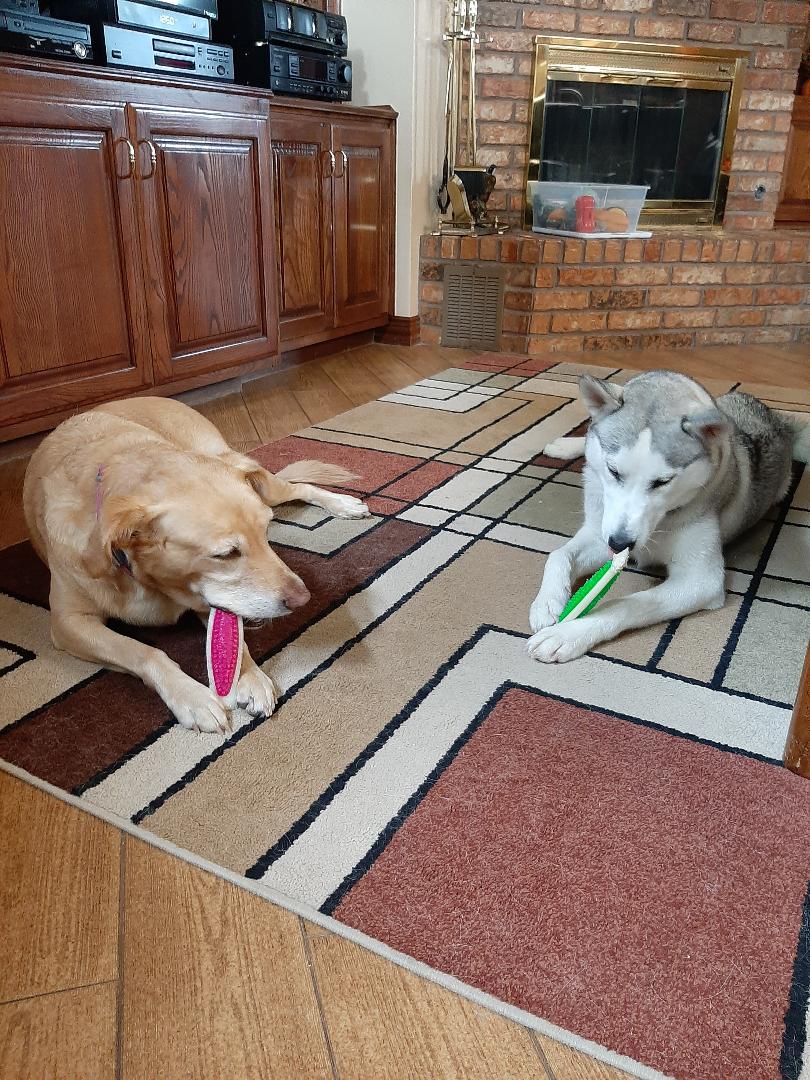 Having three Siberians in the past, I've always been a Siberian Husky lover and am aware of the challenges these high-strung animals can bring. I was very impressed with your facility and the attention and love each animal received. I was truly impressed with the care you exhibited during our visits, ensuring a good fit and safety for Harbor! In addition, I appreciated the honesty you showed about potential special needs with her possibly being deaf. It is so important that you honestly disclosed the possible handicap of one of your available dogs. Having owned previous huskies, I understand their stubbornness. Selective hearing is one of their many traits. Even if she was found to be completely deaf, that would not have changed our hearts in becoming a member of our family. Just for your information… she hears just fine!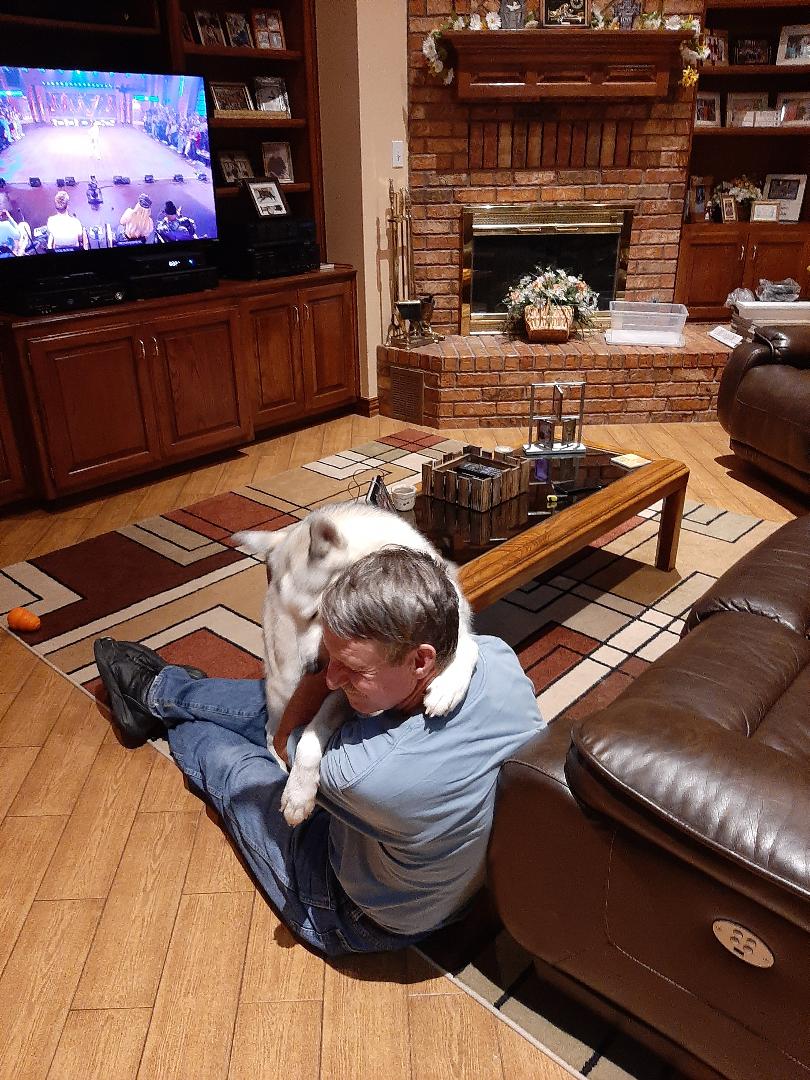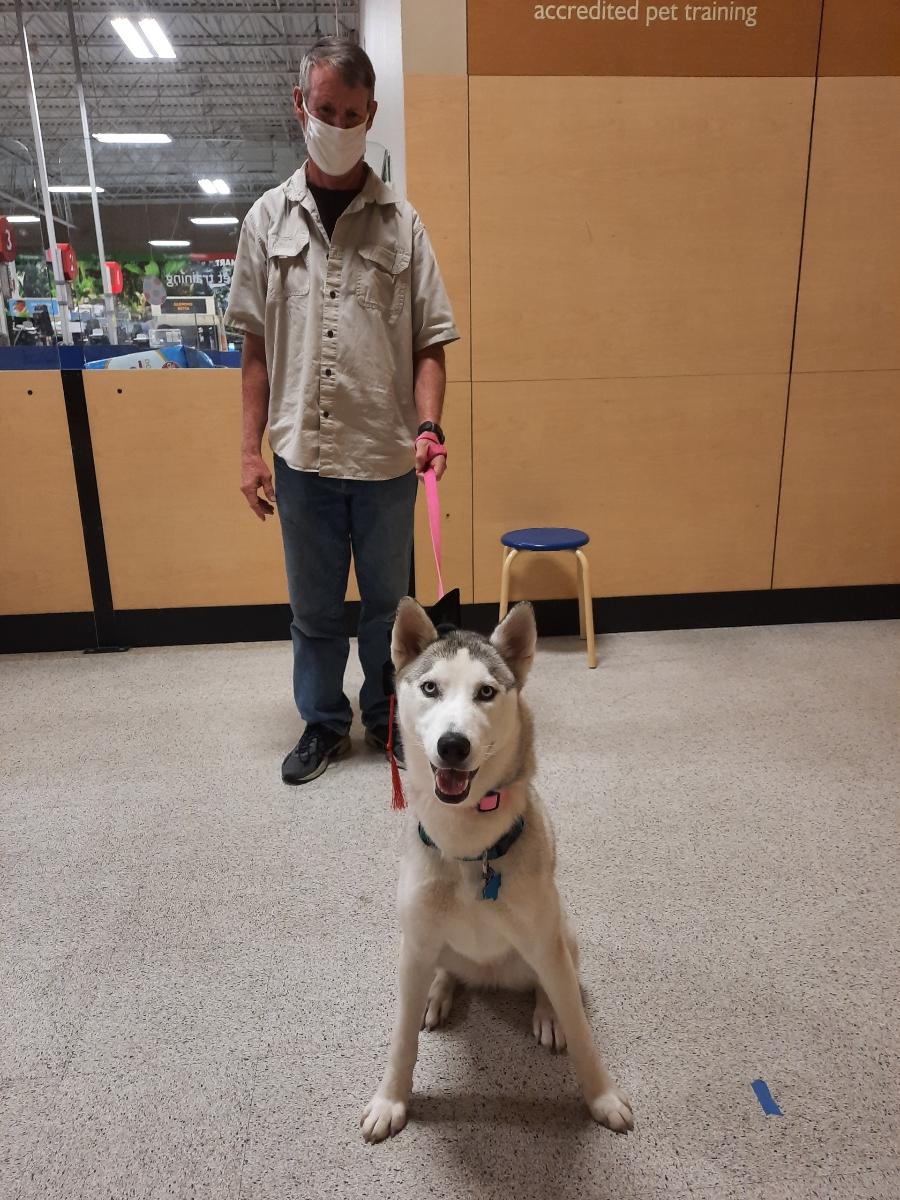 We chose Harbor out of all of the pups because of her Siberian Husky blue eyes, her energetic demeanor and the connection we instantly shared.
It was so exciting to get the phone call that she was available to us for adoption!
Thank you for the work you do at Straydog, and again, for introducing us to the newest member of our family. She has already touched our hearts in so many ways!"
God's Blessing,
Mark, Diane & Harbor Johnson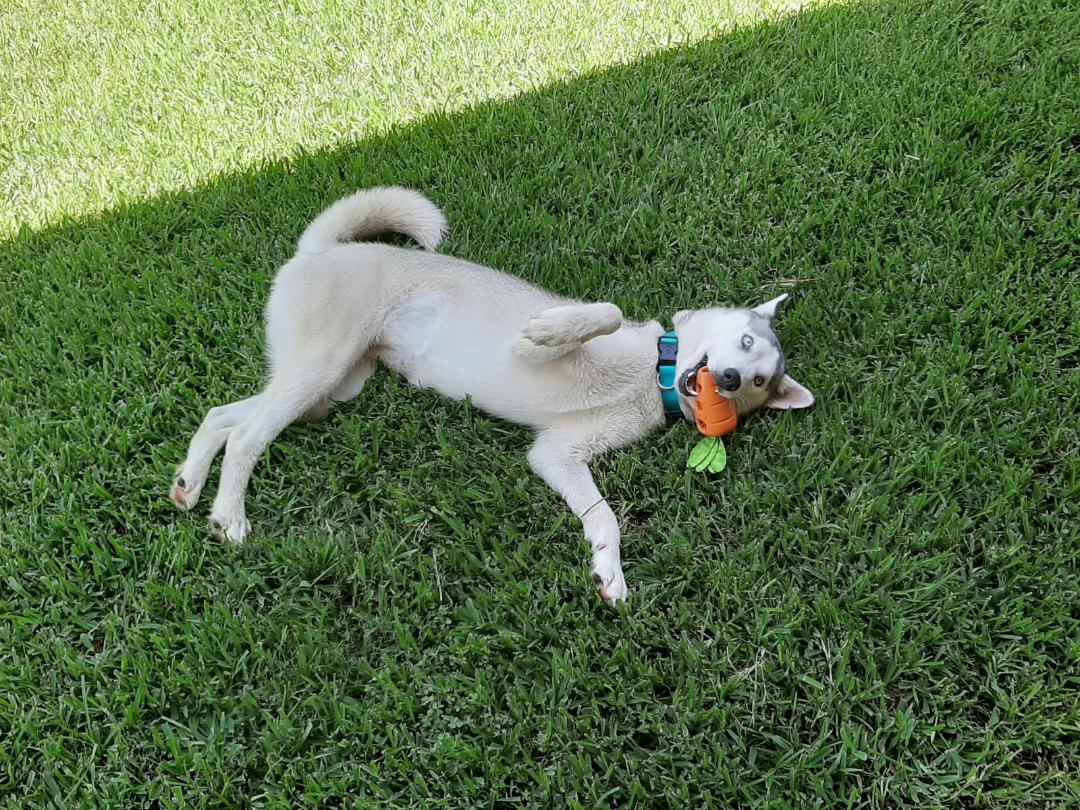 Supporters like YOU ensure deserving pups
like Harbor reach their potential in a
safe and loving environment
until that forever home becomes a reality!