On 11/28/20 we got a message from a desperate man who, upon moving into a new house, discovered 4 dogs living under it, including 2 puppies. Taking in 4 new dogs at once is a very daunting task, but we knew we had to help. We were able to make room, and thankfully he was able to catch them quickly and bring them to Morton's Small Animal Clinic. Upon evaluation, it was discovered that it was a family of four dogs, including mom – Madea, dad – Scout, and their young daughters Loretta & Cara. The vet also soon discovered that Madea was VERY pregnant. Just 4 days later, Madea gave birth to a litter of 10 puppies! Imagine if the man moving into the house had not caught them in time? Or had decided not to take action? This sweet family would have struggled mightily to have enough food to keep mom and 10 puppies alive in the cold of winter, and indeed, most likely not all would have made it. We knew at the outset it would be a challenge to save all 4 dogs, and at the end of the day, we saved 14 lives!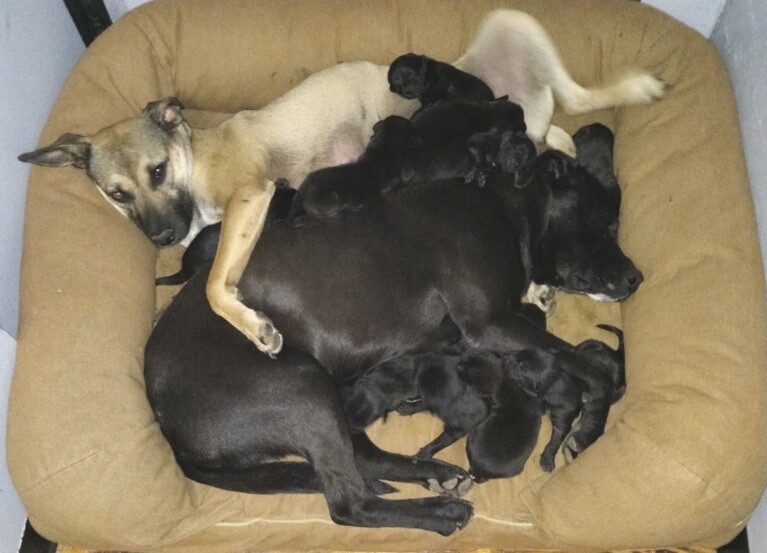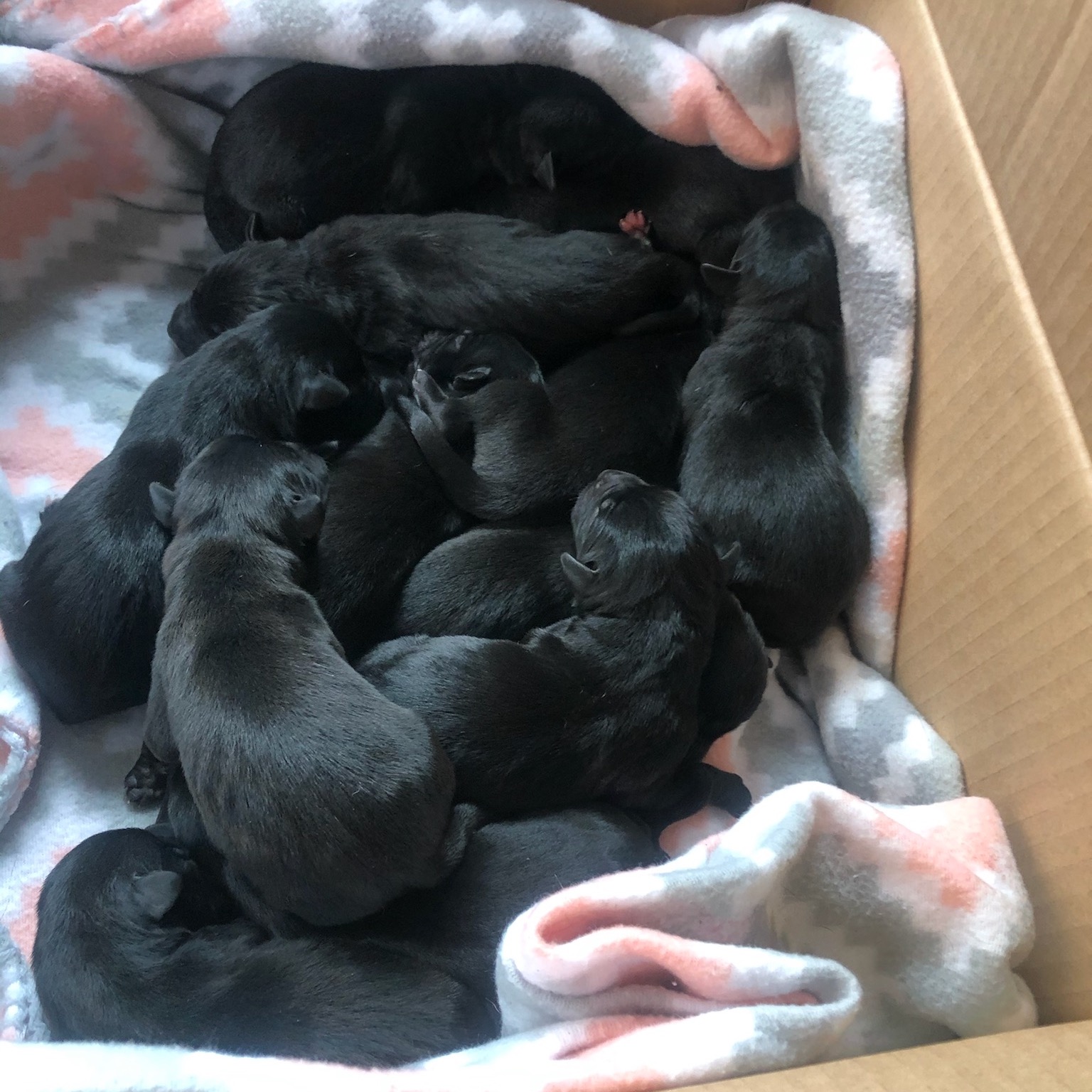 We are happy to report that Cara was adopted shortly after arriving at Straydog, and Madea is now done with her mothering duties and is ready for a forever home, as are Scout & Loretta. The puppies are growing fast and will be available for adoption starting 2/1/20. We are accepting applications for all of them now, and you can submit one here.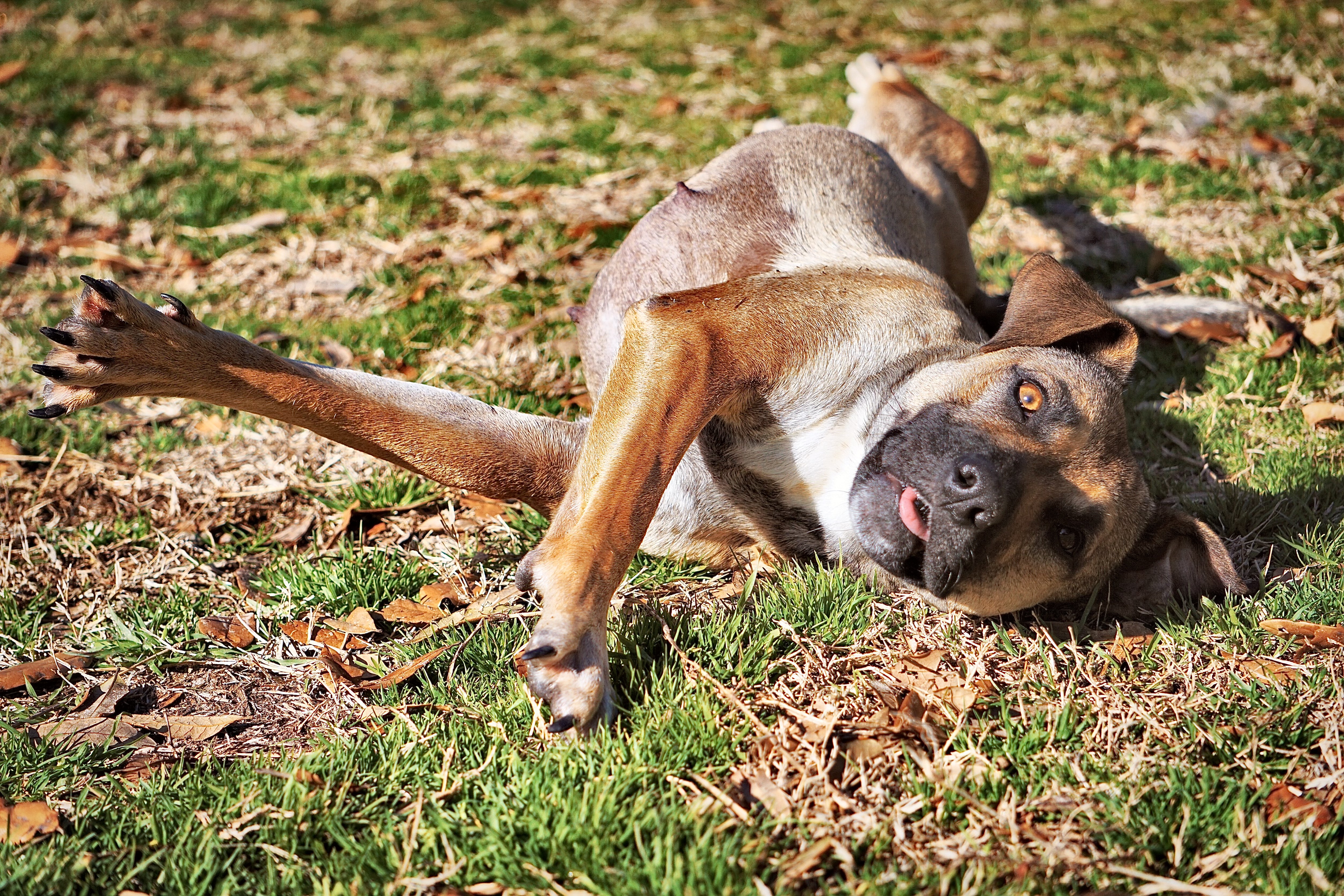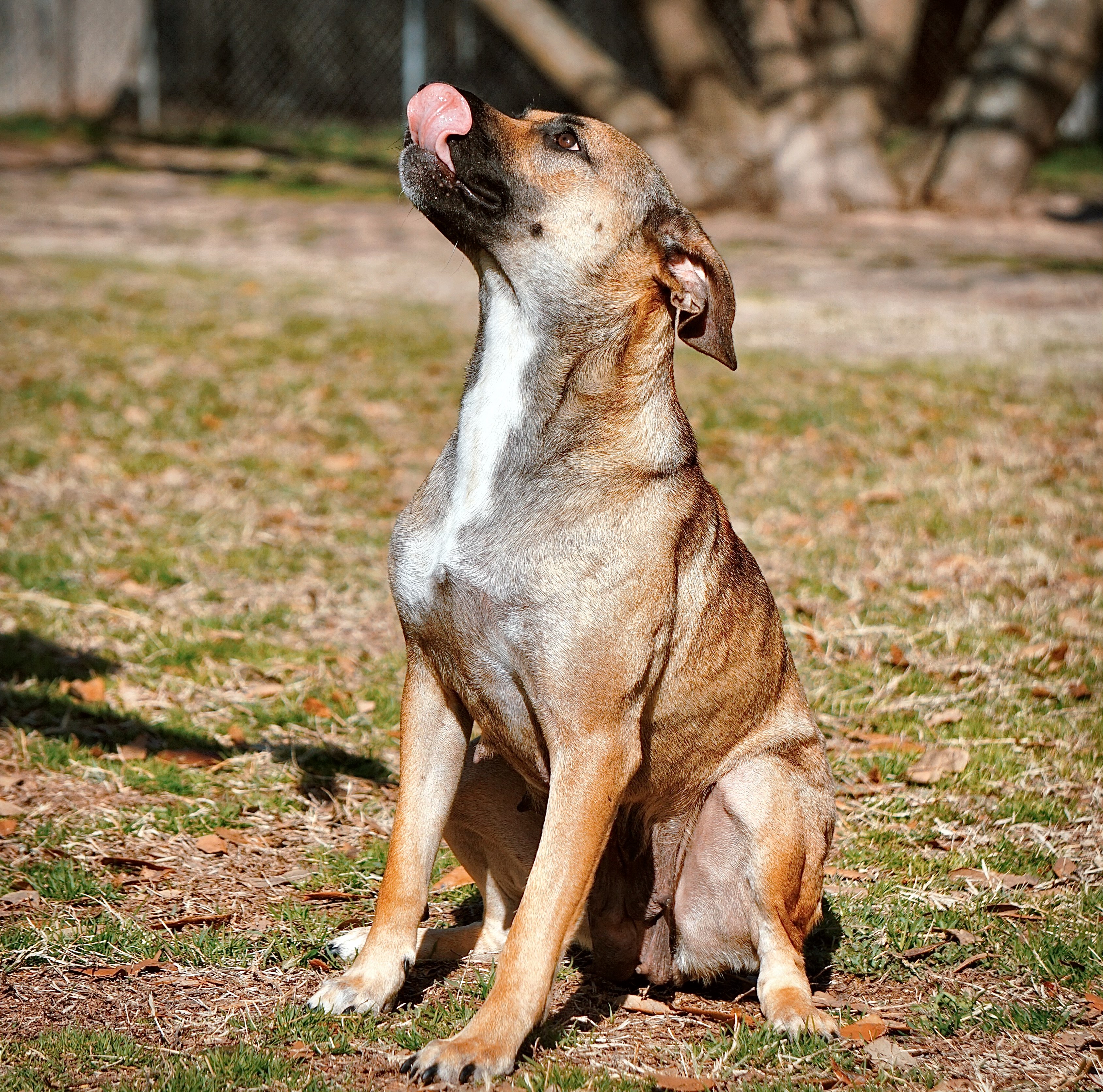 We are so grateful for our dedicated donors who provide the resources needed to save lives like those of Madea, Scout, Loretta, Cara, and their 10 new additions. We know you Have a Heart, and we invite you to participate in these life saving activities. Please click here to contribute.
Back in early December, Straydog rescued Skai, one of our new moms, when a woman contacted us about a dog wandering around her property. She said her husband was going to shoot her so Juana said we would take her in.
Skai was taken to Morton's Small Animal Clinic to receive a health check and exam. When she was being prepped for spay surgery, the vet discovered she was pregnant with possibly a large litter!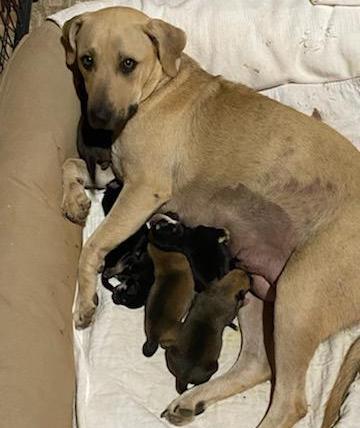 She went into labor on December 8th, and with some difficulty, delivered 6 healthy puppies and 2 stillborn pups. Juana thought there might be more puppies to be born but a sonogram confirmed she had delivered the entire litter.
All of the puppies are very large and healthy. They are living with Mom in a specially constructed "mommy apartment" in the old kennel office building. Straydog thought we were only rescuing one dog, but wound up saving Skai's life and her 6 beautiful shepherd mix puppies!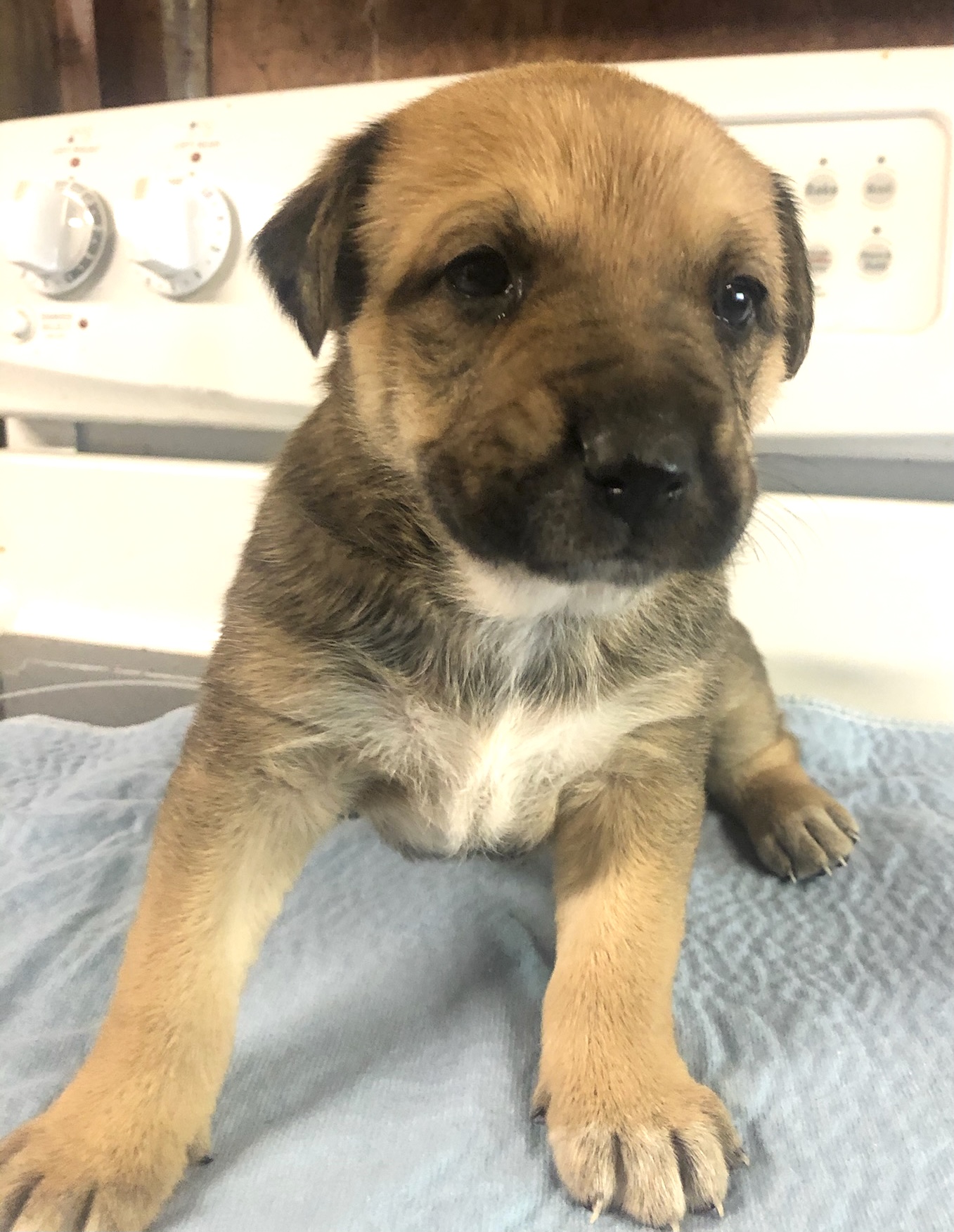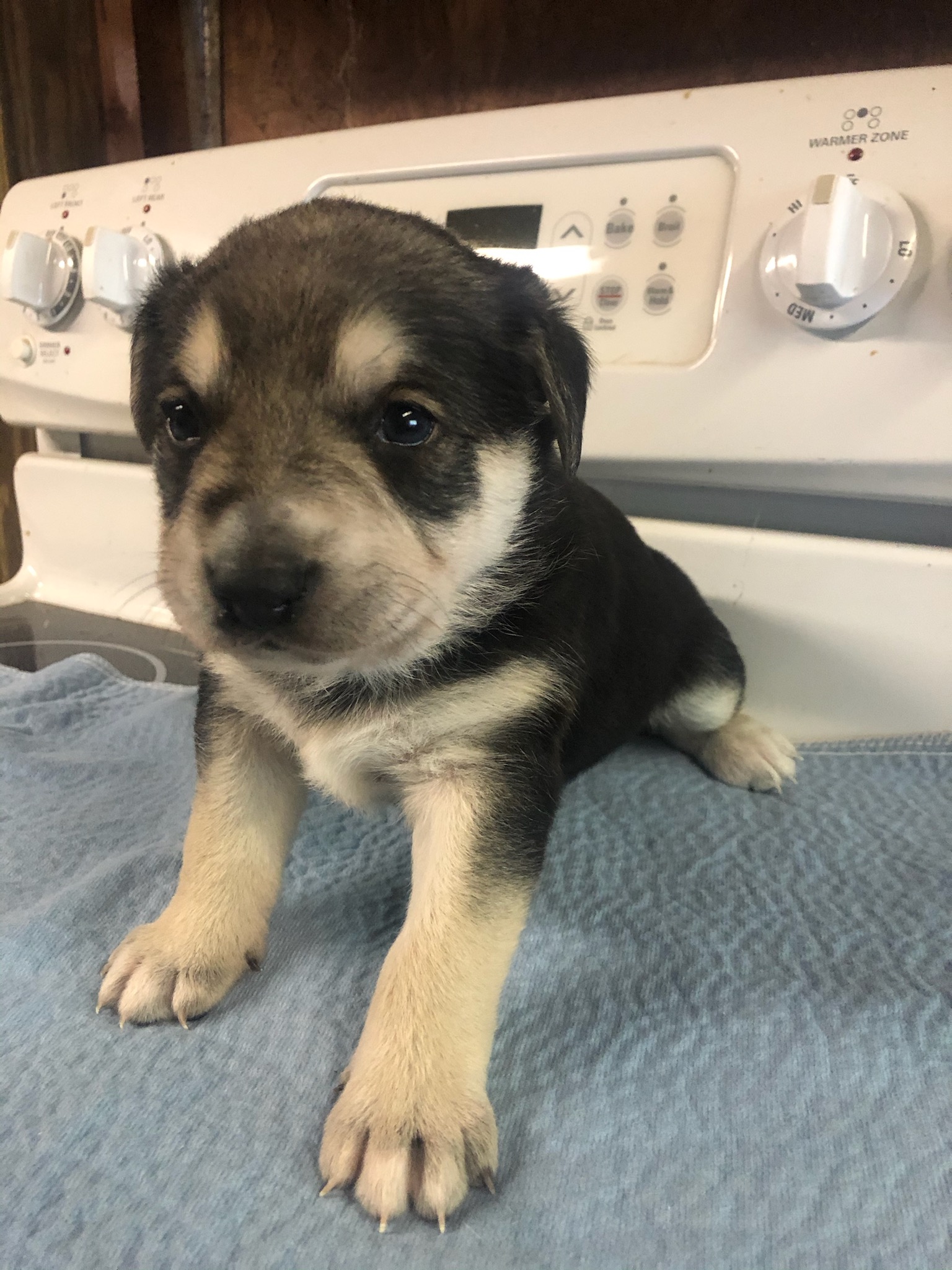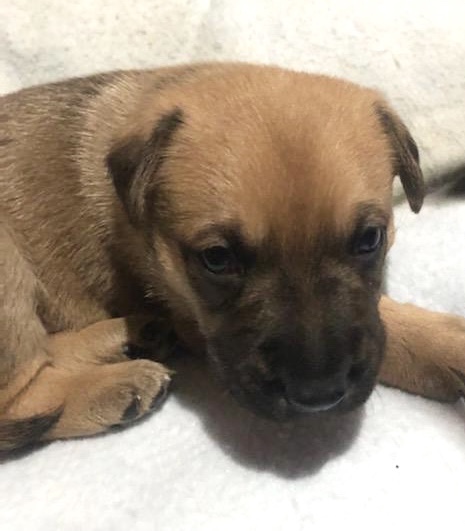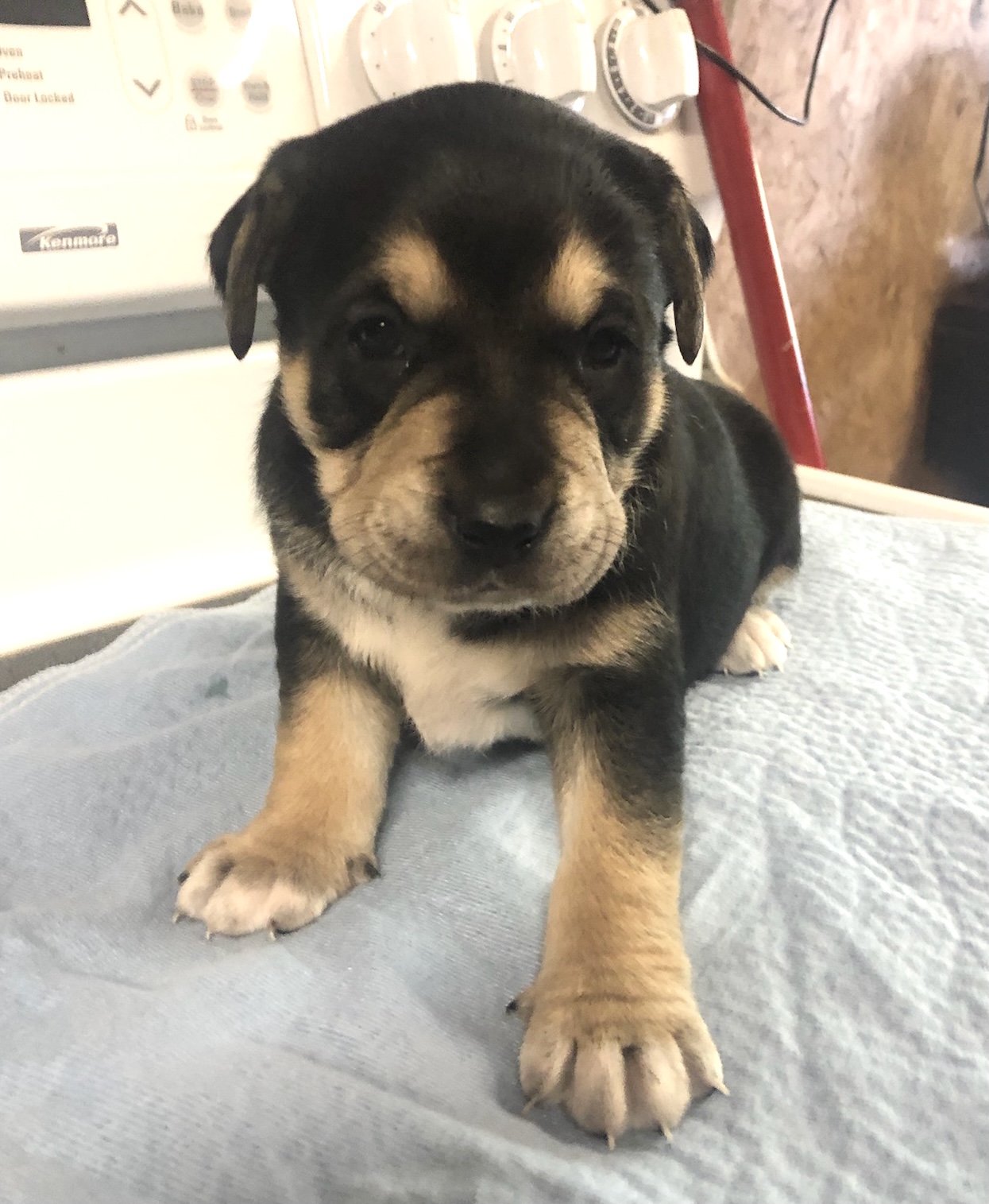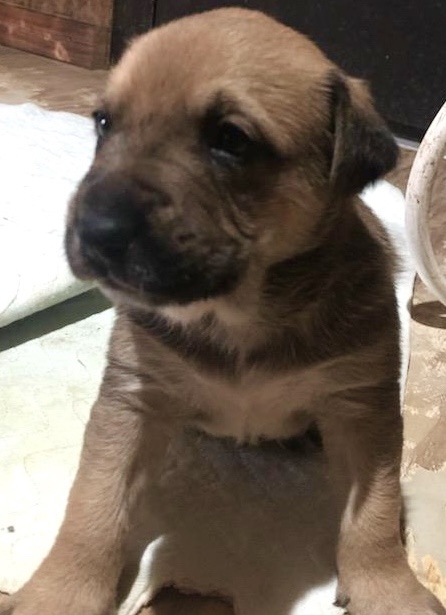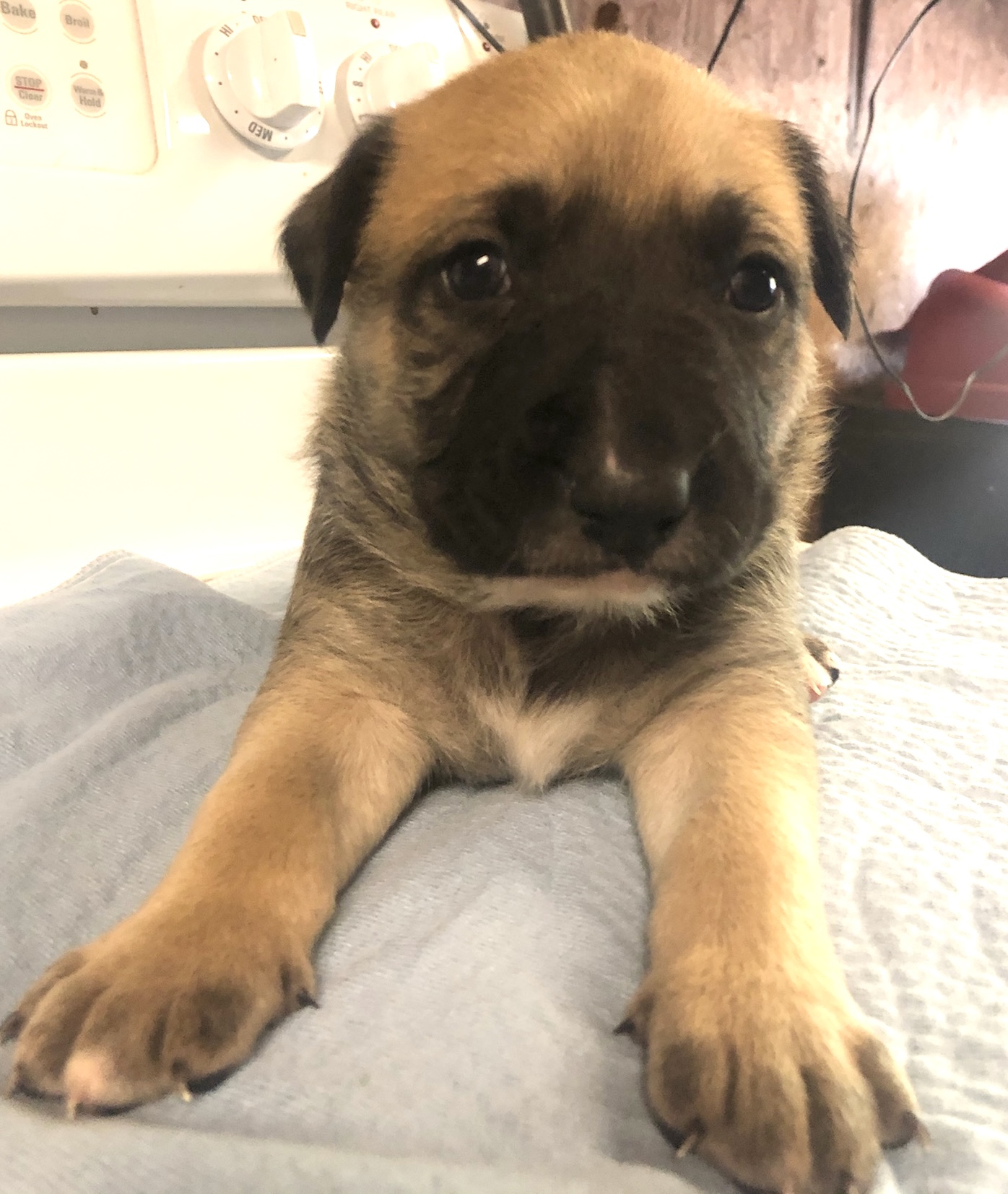 Your gifts allow Straydog to continue to rescue distressed moms like Skai and also provide shelter, food, medical care and love for her beautiful pups until they find their loving homes!