Back in early December, Straydog rescued Skai, one of our new moms, when a woman contacted us about a dog wandering around her property. She said her husband was going to shoot her so Juana said we would take her in.
Skai was taken to Morton's Small Animal Clinic to receive a health check and exam. When she was being prepped for spay surgery, the vet discovered she was pregnant with possibly a large litter!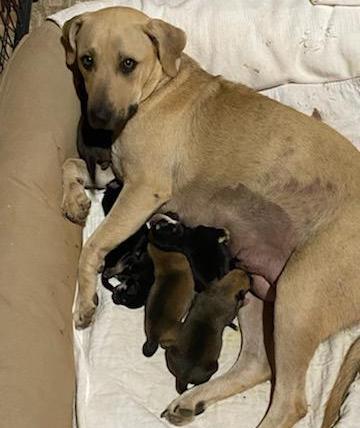 She went into labor on December 8th, and with some difficulty, delivered 6 healthy puppies and 2 stillborn pups. Juana thought there might be more puppies to be born but a sonogram confirmed she had delivered the entire litter.
All of the puppies are very large and healthy. They are living with Mom in a specially constructed "mommy apartment" in the old kennel office building. Straydog thought we were only rescuing one dog, but wound up saving Skai's life and her 6 beautiful shepherd mix puppies!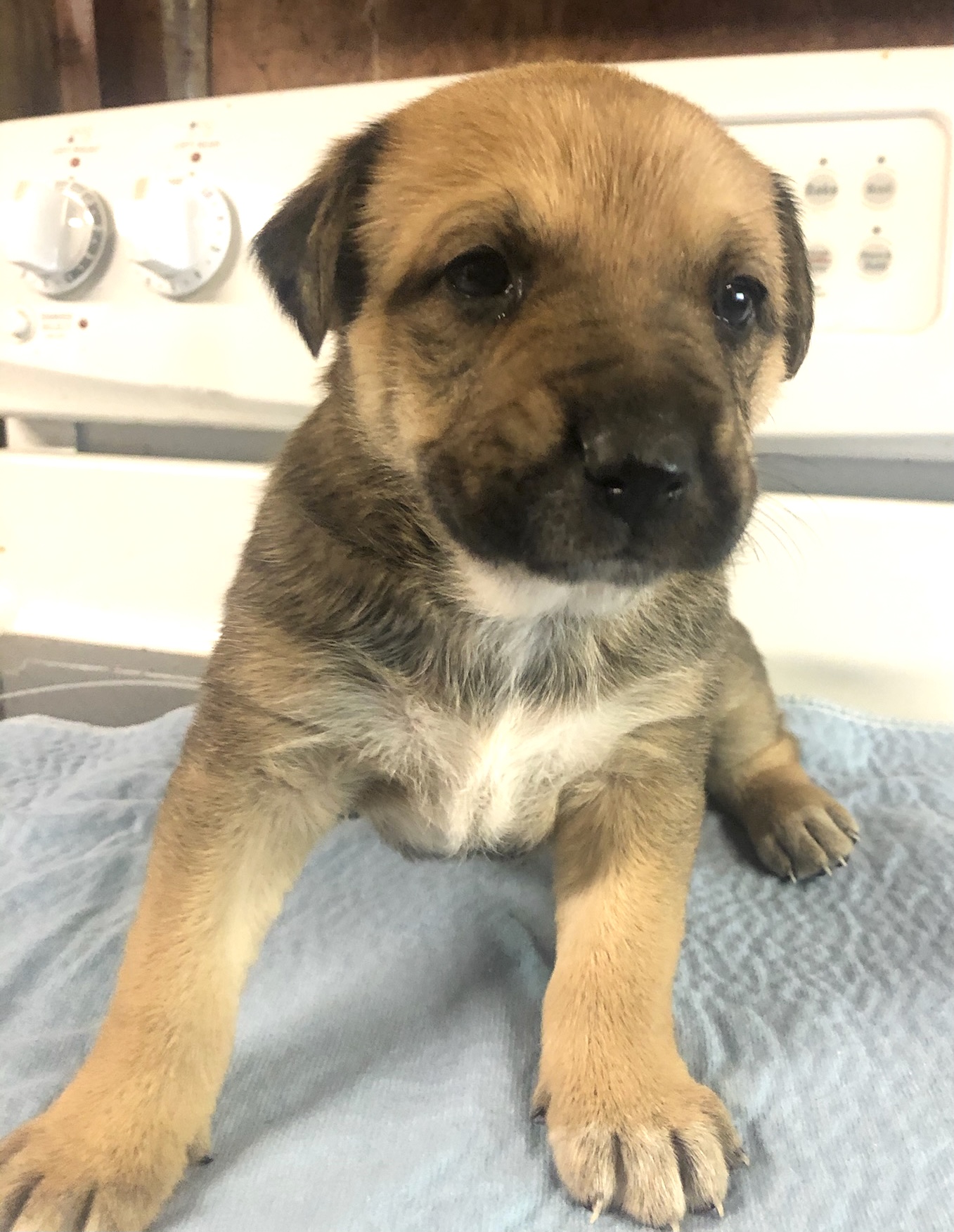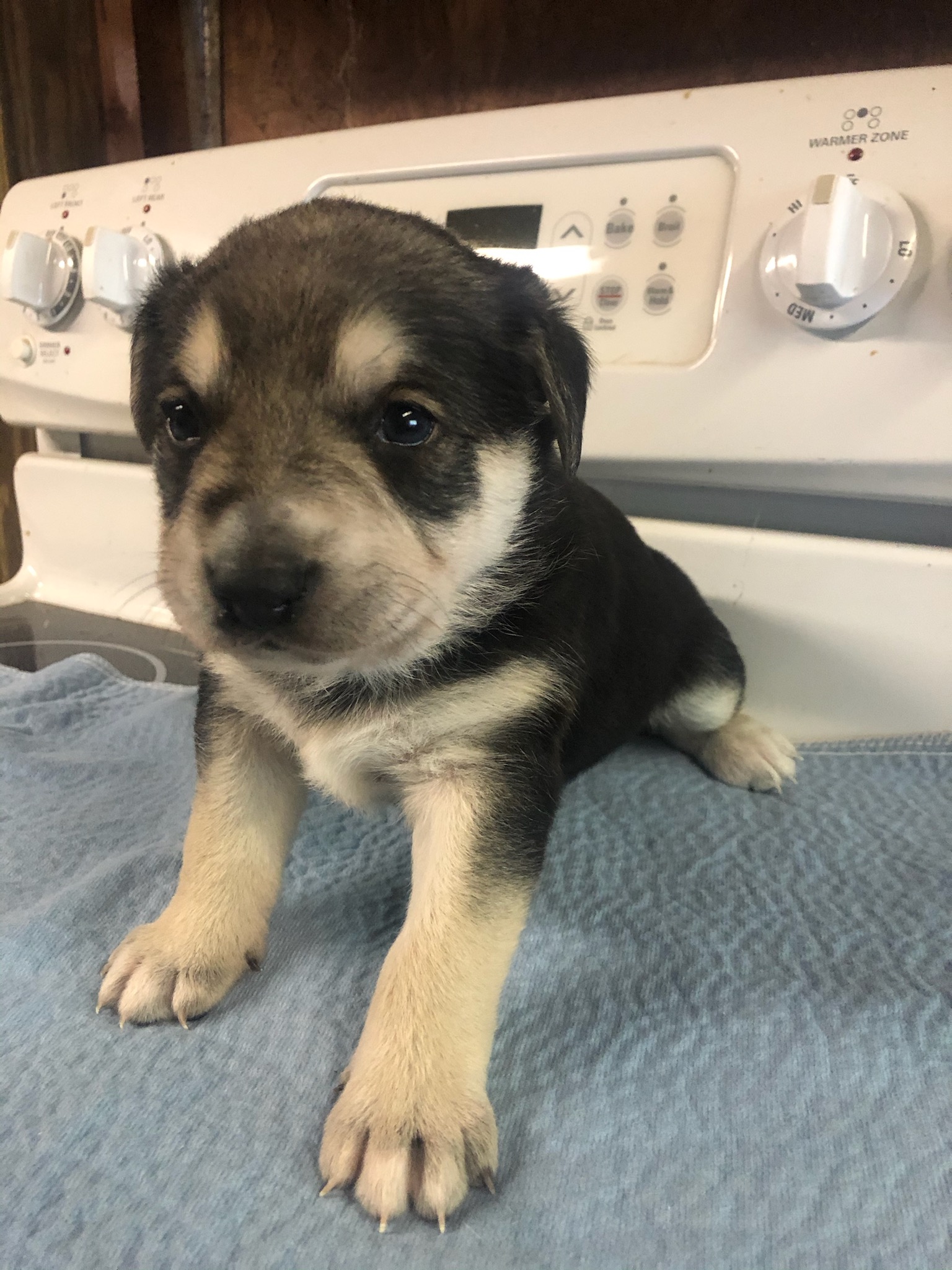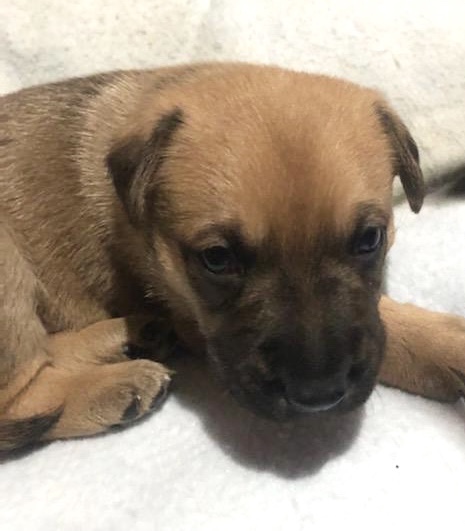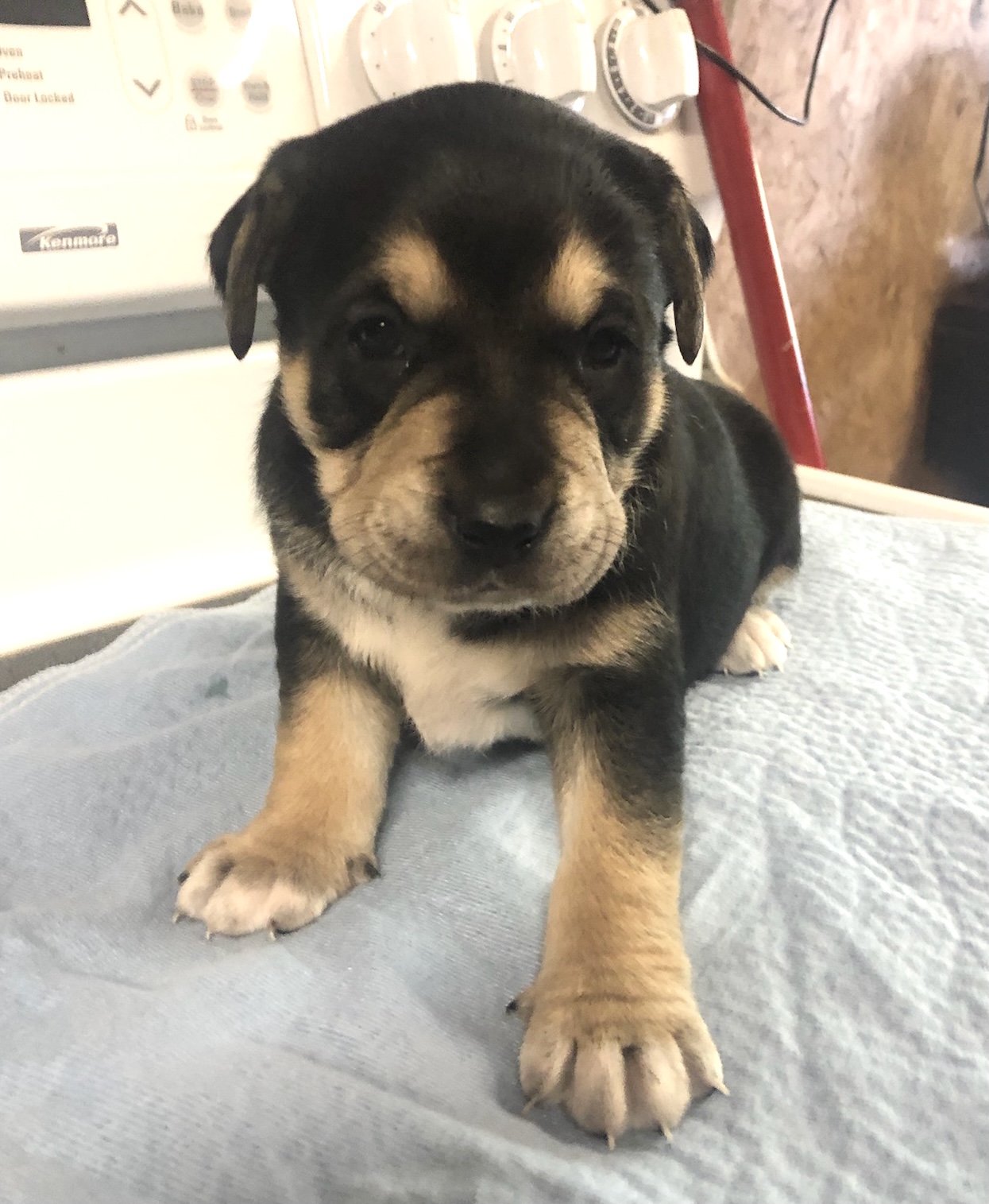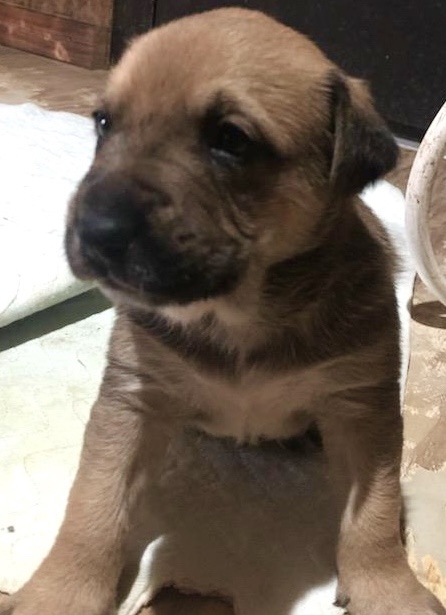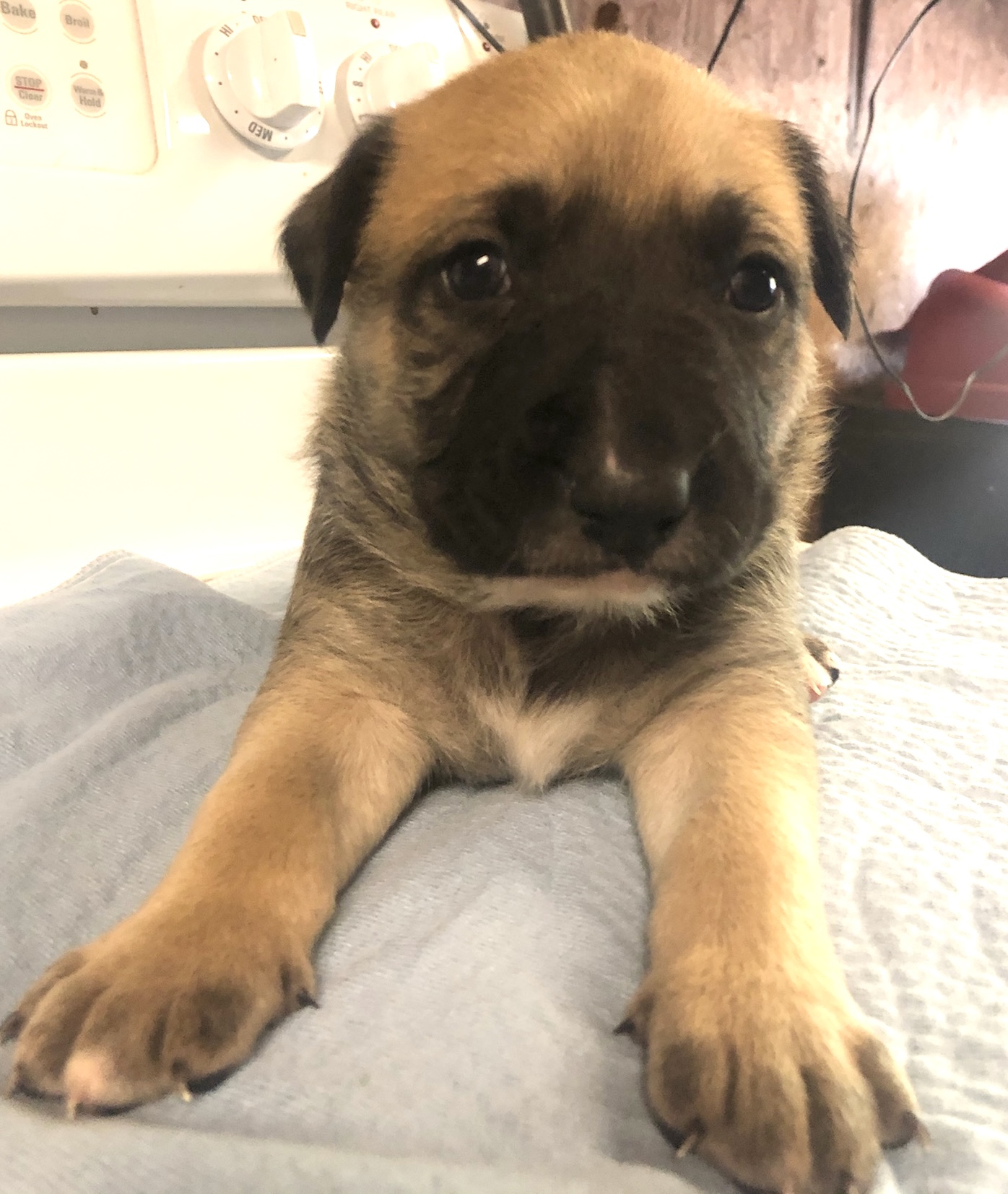 Your gifts allow Straydog to continue to rescue distressed moms like Skai and also provide shelter, food, medical care and love for her beautiful pups until they find their loving homes!