On a cold and rainy day in December 2020, my drive to Cedar Creek Lake was anything but dull. With a delay of almost three hours after being hit by an uninsured motorist, I decided to take the back roads to the lake to try to calm my nerves.
Little did I know my day would get even more interesting!
As I got closer to the lake, I pulled up to the stop sign at FM 85/FM 1129, just west of Seven Points. My two dogs, who were in the back of my SUV and had thankfully survived the earlier wreck unscathed, started whining and barking at the stop sign. As I looked off to the left, walking right up to my driver's side door was a lonely dog, soon to be known as "Padgett". This precious boy proceeded to sit down right there in the intersection and stare up at me – just begging to be rescued.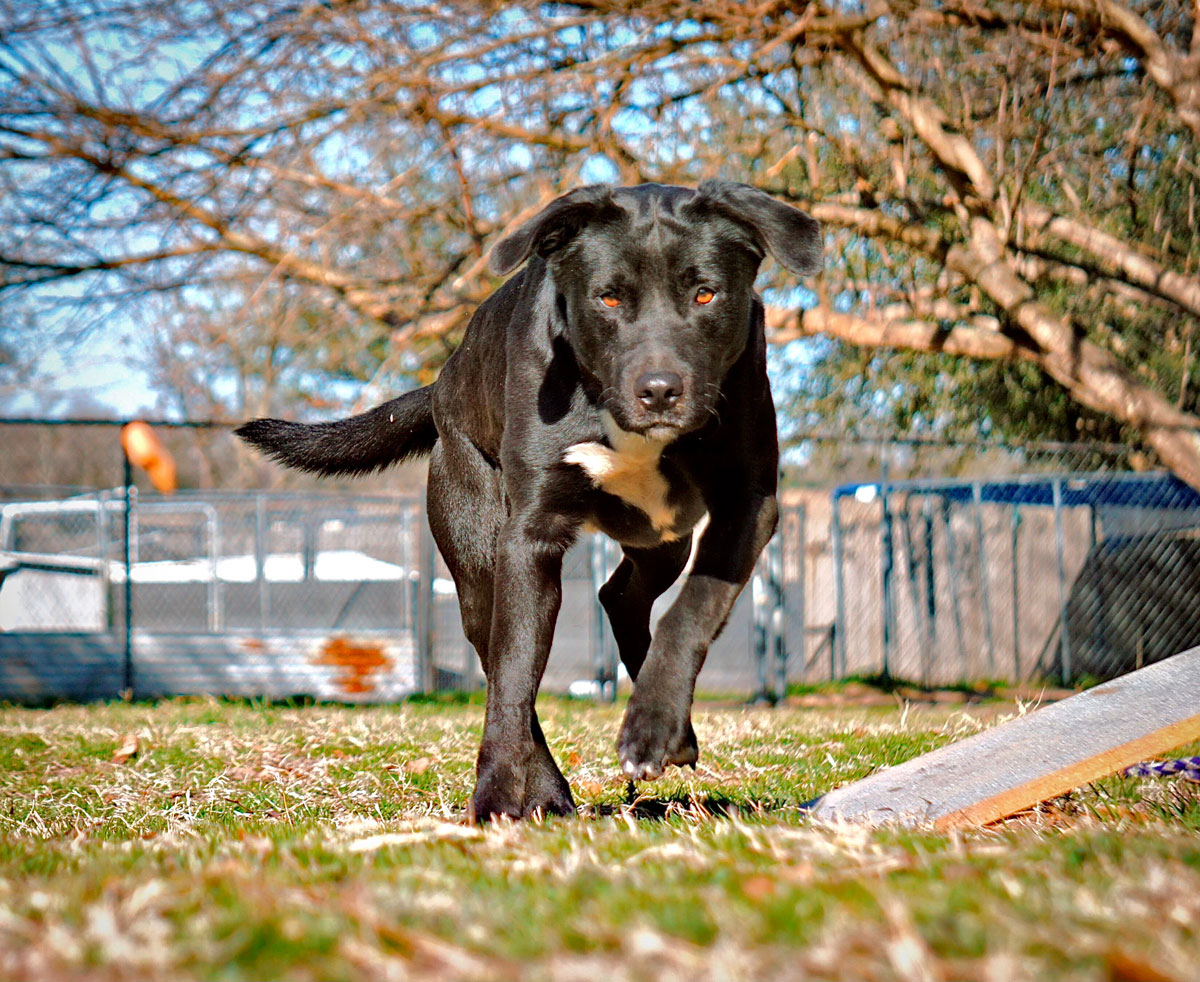 After exiting the car, I spread out an old sheet on the wet ground and tried to get him to come to me. Several people stopped to provide help, treats and advice. One nice man said he had seen the dog there much earlier that day. Unfortunately, I see lots of abandoned dogs in my weekly travels and I could just tell this sweet boy had been dumped very recently. He was not foraging at all, but instead looked so lost and bewildered, not understanding why he was on this trash-riddled corner in the cold rain. An hour later, he finally began to trust me as he tentatively laid down on the sheet and ate treats out of my hand.
Now the dilemma. 
Both of my dogs in the car left no room for this hitchhiker – and who knows whether or not I could even get him in the car even if I had room! Thankfully, Straydog took my call and agreed to assist in the rescue. He eventually let his rescuers put him in the car and, apparently, was an angel all the way to the vet.
Since the rescue, I have volunteered at Straydog and visited Padgett. He was just as sweet as I remembered and was so happy to get the extra attention. I so wish I could adopt him, but my home is full at the moment.  However, I am honored to sponsor Padgett through the Sponsor-A-Straydog program and hope he finds his forever home soon. He is a very sweet boy!
VaLissa Padgett – January 19, 2021