What a difference a week makes! 
Straydog is recovering from lack of power and water and has made emergency repairs to the plumbing system to get the water flowing again. There are still major repairs needed on the plumbing system as well as on some of the wooden dog houses in which the igloos sit. We also need more than the one generator we currently have to avoid loss of power in the future. We also find that we are in need of gravel laid down on the driveway because of the new pot holes created by the ice and snow.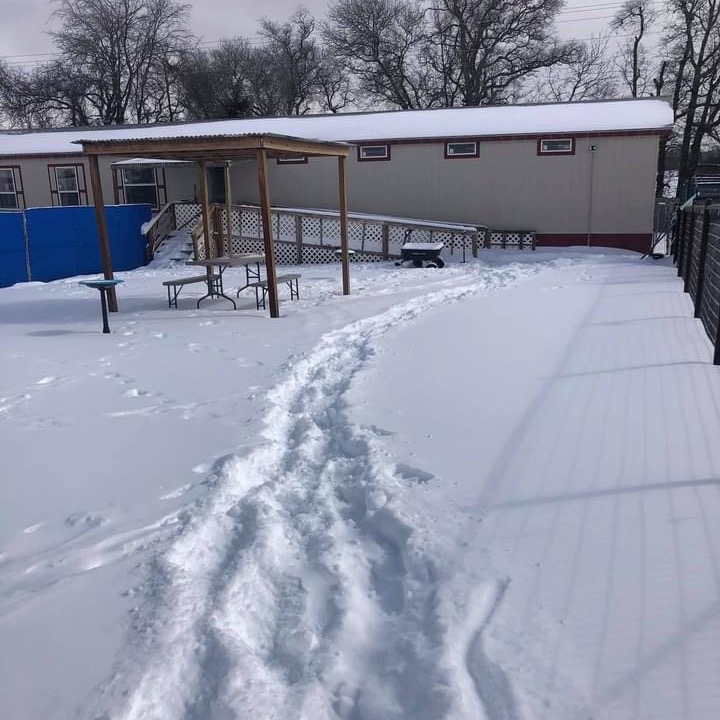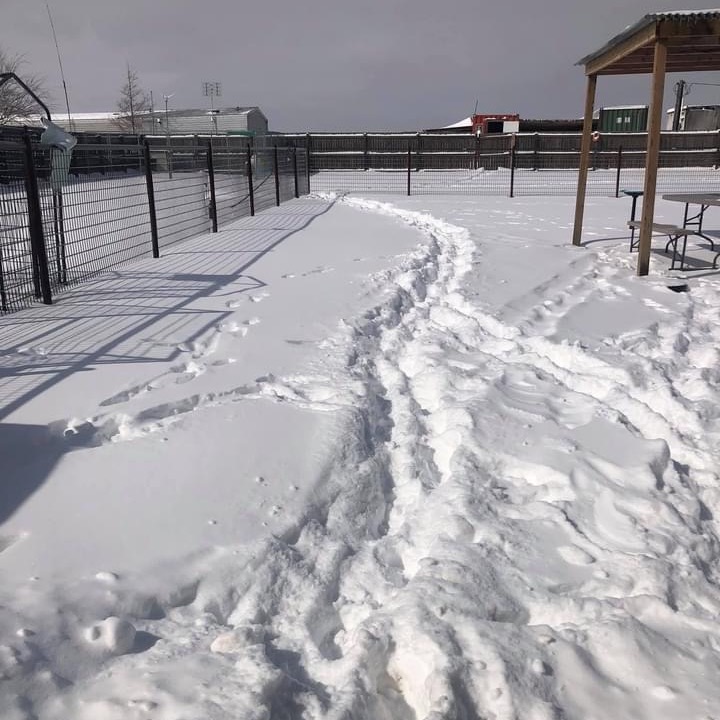 The dogs who were brought in to the kennel office in crates are now back in their spacious "backyards". Our loyal and hard working employees are now able to get to work but are conserving on gas because some gas stations still have no gasoline. We are running short on food for the dogs but have contacted our distributor to see when he can provide our normal shipment.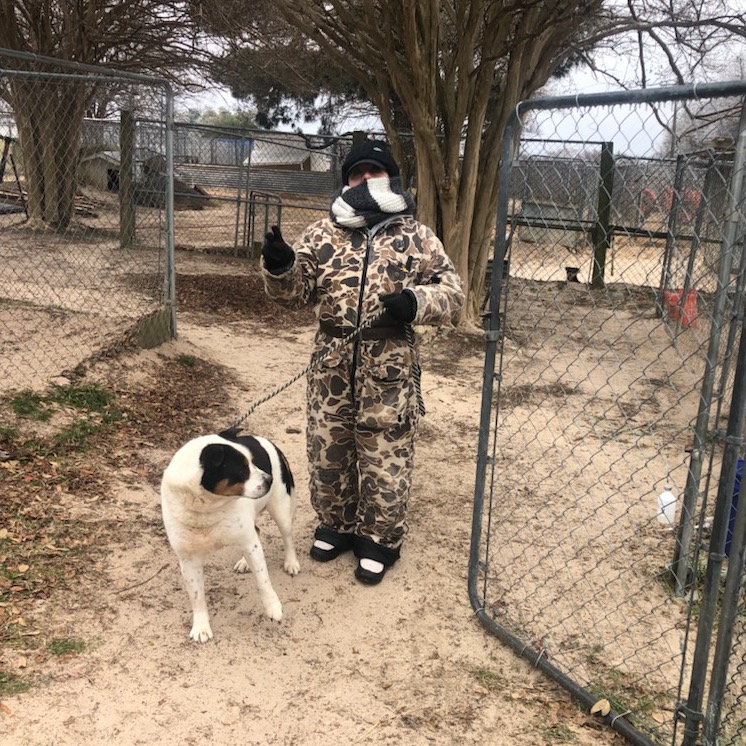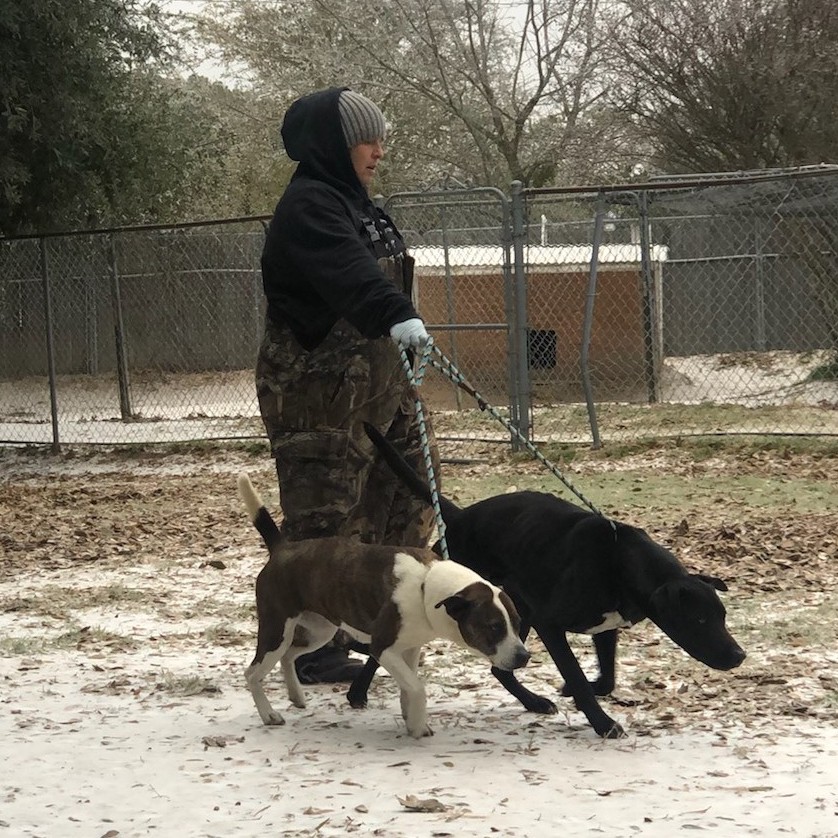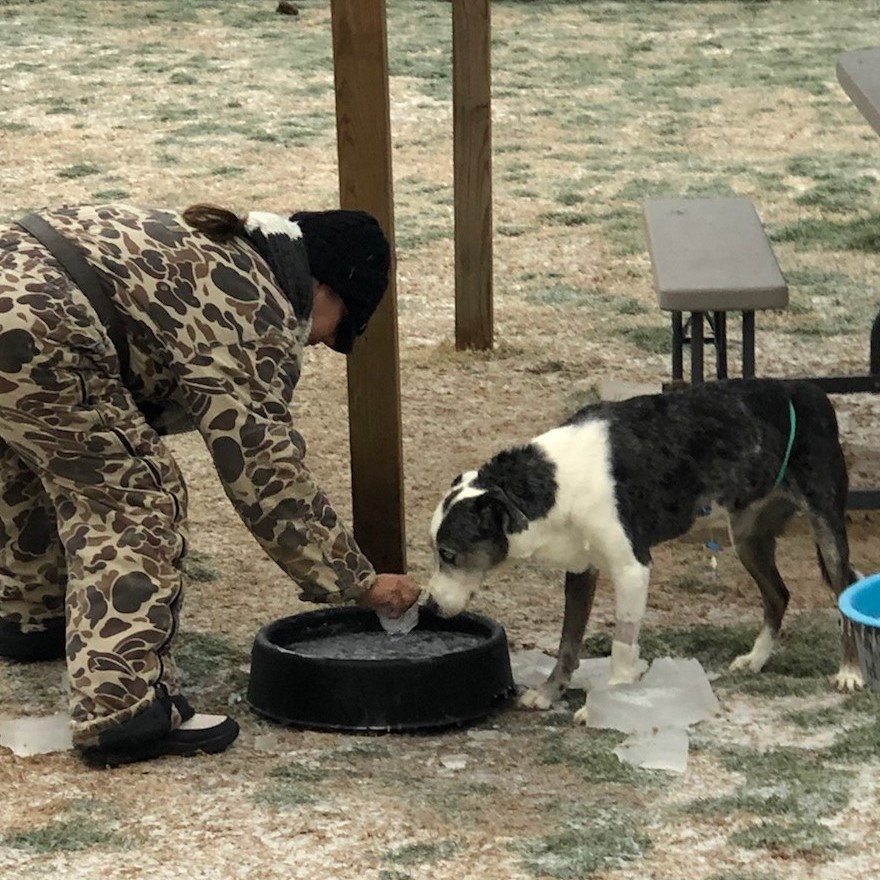 Straydog was hit by a double whammy – the unprecedented winter storm, and Juana, our shelter director, getting struck down by Covid. The good news is both are in the recovery phase. We are going to start shelter visits up again this week as well as home visits in order to complete the adoption processes started before the storm. We are on the road back!